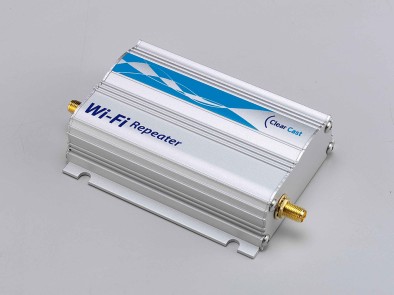 Wi-Fi Indoor Repeater WR-2427

The ClearCast® Wi-Fi Indoor Repeater WR-2427 is ideally suited for providing and/ or improving Wi-Fi receptionin office, home, coffee shop and facility area.
It has an user-oreinted design, easy to use, no set up required.
It is a cost effective solution for its purified spectra makes high speed data rate possible up to 54 Mbpsand you can easily extend your indoor Wi-Fi communication coverage.